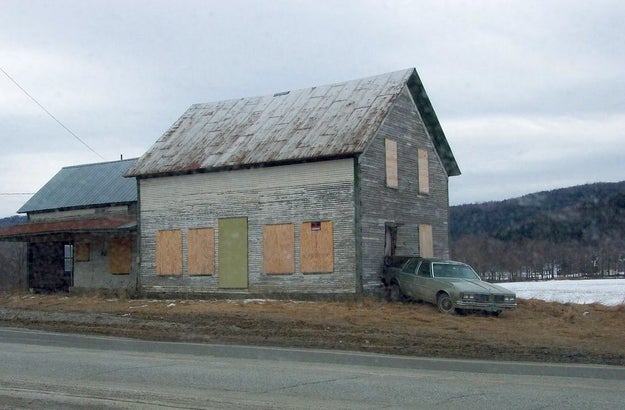 Don't read these if you ever want to sleep again. H/T: CreepyWikipedia
In March 2004, 17-year-old Vermont waitress Brianna Maitland finished work for the day and drove home. That was the last time anyone saw her. Brianna's car was discovered the next day backed onto an abandoned house, with the boot of the car inside the property. Police removed the car, but didn't try to trace the driver. By the time they did, the leads had gone cold. To this day, no one knows who took her, or why.
This creepy AF painting shows a young boy standing beside a weird doll, with hands pressed against the glass behind him. It was painted by an artist called Bill Stoneham in 1972, and is allegedly haunted. It was put up for sale on eBay with a note that said the owner was afraid of it because the doll seemed to move, and the listing was accompanied by photographs that showed the doll in various threatening poses.
en.wikipedia.org
/ Creative Commons
Idilia Dubb was a Scottish teenager who became trapped in Lahneck Castle while on holiday in Germany in the 1800s, after an old staircase she had climbed collapsed behind her. She wasn't found at the time, but eventually her diary and bones were discovered. The diary documents her starvation and failed attempts to signal for help.
en.wikipedia.org
/ Creative Commons
"Mellified man" was a form of ancient Chinese medicine made by submerging a whole dead body in honey. The process started while the victims were still alive: they ate nothing but honey in the run-up to their death, and would bathe in it. Once the corpse was fully dissolved in the honey, the "confection" would then be used to cure various ailments. Er, I'll just stick to regular cough syrup, thanks.